Area rugs serve multiple functions. They protect your floors, add dimension to a room, bring out other design elements, reinforce stylistic themes, or even serve as artwork themselves. What rug is right for you will depend on how you want the space defined. Swap a traditional Persian rug for one with bold, geometrical patterns and the dynamic of the room changes.
With that in mind, here are some considerations to make as you decide what sort of rug belongs in each space.
Area Rug Styles
What atmosphere are you looking to create in the room? What do your existing elements (furniture, trimming, color scheme, and lighting) say about the space? The rug style you choose doesn't necessarily need to check off all boxes, but it should effortlessly "go" with the colors and textures that you have already selected.
Colors of Area Rugs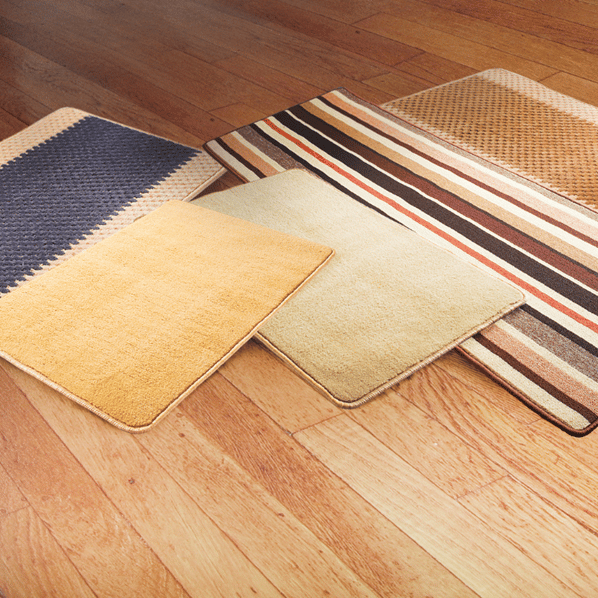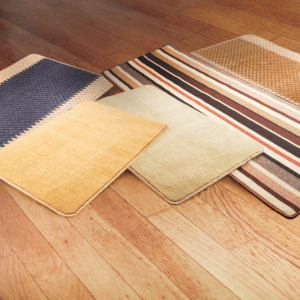 Not only will rug color set the tone of the room, but it also needs to be something you're happy to live with day in and day out. As with style, it should also complement the other aspects of the room. If your rug is your finishing piece, consider the colors prominent in your furniture and other features. For instance, if your walls are laden with detail-heavy artwork or you otherwise have a lot of colors and patterns on display, a single-shade rug in a neutral color might be the best option to ensure the room isn't visually overwhelming. If your style is minimalist, you can be a bit bolder to make the rug a statement piece. Also consider how your rug will contrast against the colors already prominent in the room, including the floor, walls, and ceiling.
Area Rug Patterns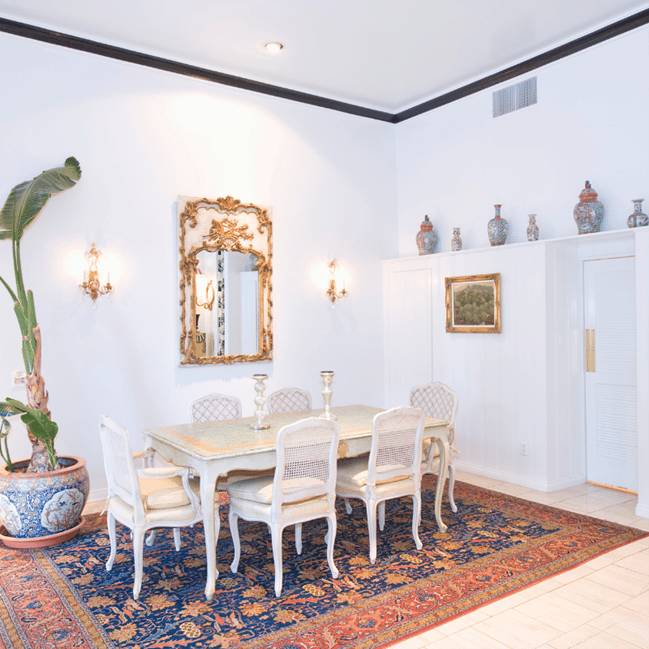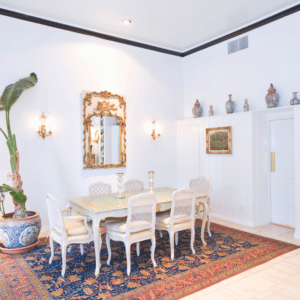 Much like color, whether you choose a rug busy with fun geometrical patterns or opt for more muted solids will depend on the room's existing elements, or how you otherwise plan to fill the room. Patterned rugs are a great way, for instance, to add dimension to a room full of solid-color furniture. If, on the other hand, your furniture is already visually expressive, a solid rug can help those expressions really pop. If you're still in the "deciding" phase, you might look through some rug patterns to determine what sort of visual you'd prefer for the room and build from the ground (or floor) up.
Rug Sizes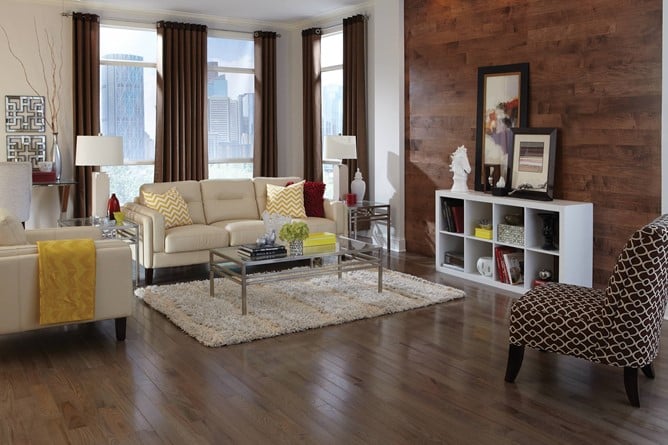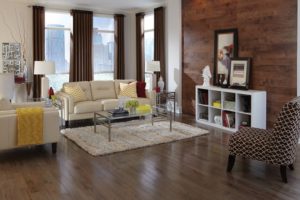 If you're worried about selecting a rug that's too small for the room, it's understandable. A lot of people do. The best rule of thumb for area rugs, though, is to allow 10 – 20 inches of bare floor from the rug's edge to the wall. This can be adjusted per design intent and room size, but is a good general threshold to maintain. To retain visual harmony, you'll want to make sure the rug is perfectly centered and the distance from the rug to the wall remains the same on all sides.
You might also use rugs to highlight a specific feature, in which case the size can be determined based on how the feature would best be elevated.
Picking Your Pile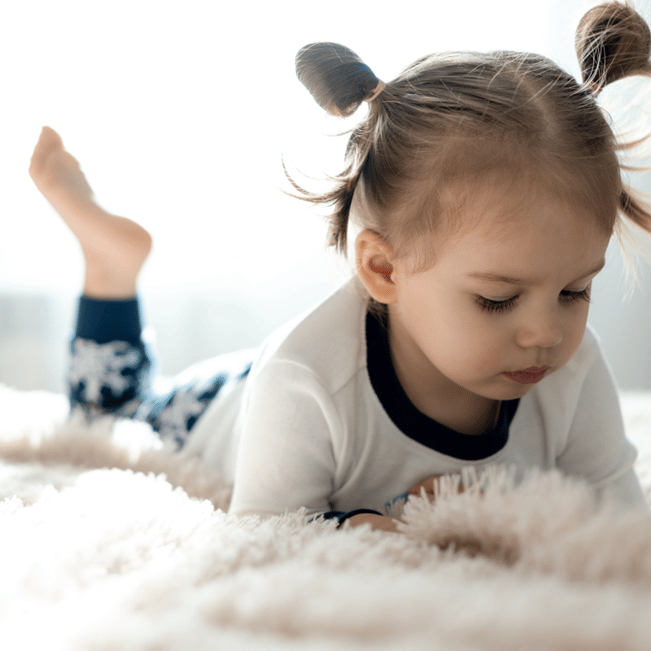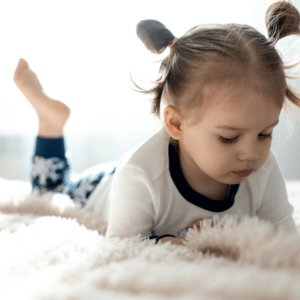 A high-pile rug is going to be a bit thicker and more luxurious, which can, in turn, help foster an environment that is warm and inviting. A low-pile rug is generally sturdier, easier to keep clean and vacuum. For this reason, we would typically recommend low-pile rugs for areas that get a lot of foot traffic, like your hallways, living rooms, and other places that will likely see more activity. High-pile rugs are often best reserved for low-traffic rooms to add ambiance and complement an existing aesthetic.
Lifestyle for Area Rugs
How do you intend to live on your rugs? Is your homelife subdued, or do you have children or pets that like to create the occasional (or even frequent) mess? Factoring in your lifestyle will help you make some fast decisions—like, if you have a dog that lives for tracking in dirt, probably not the best idea to go with a white rug.
Maintenance
Area rugs require regular cleaning and rotation, and some (like select high-pile rugs) need to be professionally cleaned. Be honest with yourself regarding the level of care you're willing to give your rug. That might help rule out a number of options from the start.
Curious about finding the perfect rug to complement your hardwood floor? Talk to Classic Wood Floors! We'll help you determine what rug type is best for emphasizing your space's best features.