It's easy to see why people love hardwood flooring—it's gorgeous, timeless, versatile, increases property value, and can last a long time if properly cared for. It's also easy to see why hardwood-loving people might opt for hardwood flooring alternatives, as maintaining hardwood is crucial to maintaining their lifelong beauty. If you are here for the look but not for the maintenance, we have you covered. Here are some of our favorite waterproof, vinyl flooring options that give you the look of hardwood without the upkeep.
Courtier Waterproof Vinyl Flooring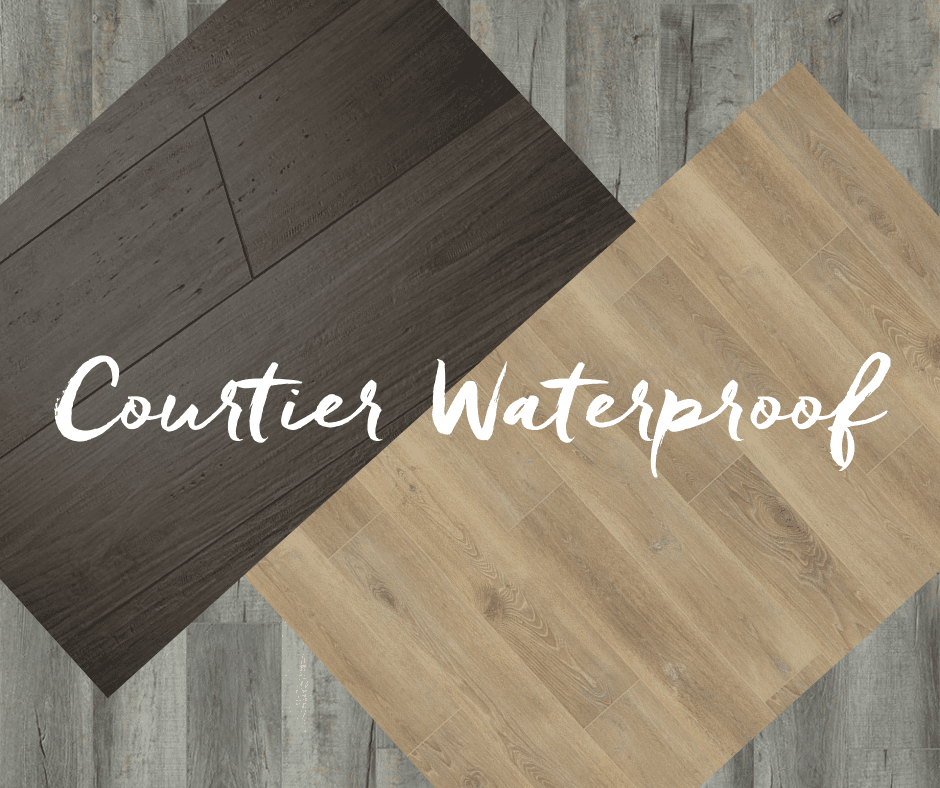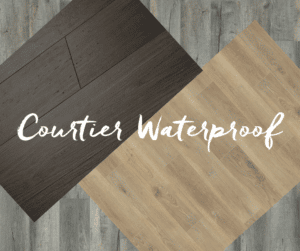 There's the simply regal look of Courtier Waterproof Flooring, available in a variety of styles and shades to perfectly complement the look and feel of any room. This vinyl wood flooring line from Hallmark Floors is the ideal solution for the home and lifestyle that begs for the hardwood aesthetic but with the fluid livability that can withstand the toughest traffic, from muddy pets to rowdy teenagers. We love this option, as it perfectly mimics our favorite hardwood looks, from reclaimed to contemporary.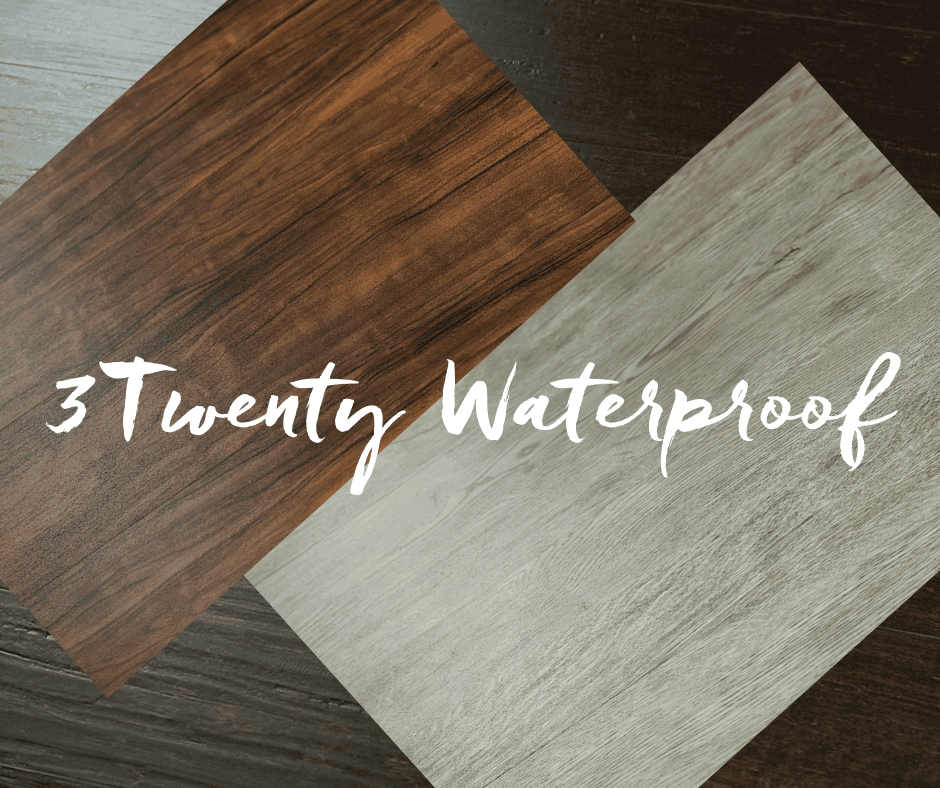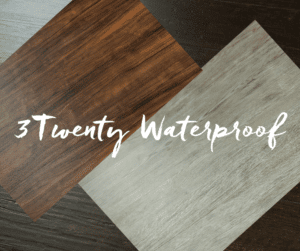 3Twenty Waterproof Vinyl Flooring
If you're looking for alternatives to wood flooring that will not only look fantastic but stand the test of time, we can't recommend 3Twenty Waterproof Flooring enough. Its thick wear layer and Surface Guardian Pro finish make it the ideal choice for home, the office, or anything in between. Realistic wood graining, longer board lengths, and individually wire-brushed, handscraped planks combine forces to feature the most popular textures. This hardwood alternative, in addition to being waterproof, also absorbs sound.
2Twelve Waterproof Vinyl Flooring
The only limit with this line of waterproof resistant is your imagination. Replicate a range of hardwood floors, from exotic to domestic species, all equipped with realistic embossed wood grain textures. You can easily dress a room up or down with 2Twelve's range of styles, from the rugged Smokey Mountain Pine to the sleek and modern Chatham Walnut.
Times Square Vinyl Waterproof Flooring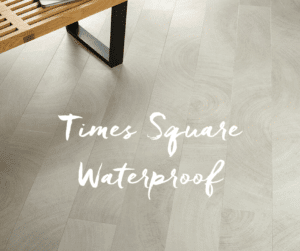 If you're into the super modern look, boy, do we have good news or what? One of the lines we carry, Hallmark Floors, has recently released a new line, themselves, perfect for those who favor the ultra-contemporary look. There is a wide range of unique designs, not limited to wood (but being that wood is our thing, it's what we're going to focus on). This waterproof flooring was created using high-definition printing, embossed textures, large format tiles, and crisp colors to reflect the raw materials it emulates. Also, it's FloreScore (meaning it has been tested and graded as in compliance with stringent indoor air quality emissions) certified and includes Nanocontrol (has a protective shield, is anti-microbial/anti-bacterial, and kills microorganisms).
Vinyl wood flooring can be a wonderful alternative to the real thing for many reasons—ease of maintenance being at the top. Like laminate wood flooring, it's extremely durable. Vinyl flooring, however, has the added benefit of being waterproof. Cost and versatility can also play a major role. While Classic Wood Floors will always be a bit more partial to the real thing (it's right there in our name, after all), we are always excited to help customers connect with the perfect wood aesthetic for their home or office. And there are times when an alternative flooring just makes more sense. If you have questions about hardwood flooring or the advantages of waterproof flooring, don't hesitate to reach out. We're happy to help!