When it comes to choosing the best flooring for your home, there are a lot of considerations to take into account. Which room in your home are you reflooring? Is it a high-traffic area or low-traffic, a place you would like to show off when guests arrive or a tucked-away corner just used by the family? Fortunately, the days of being forced to choose between aesthetics and durability are behind us. There are stylish flooring solutions for any room in the home.
So what flooring should you choose for your home? Let's go room by room.
Best Flooring for Kitchens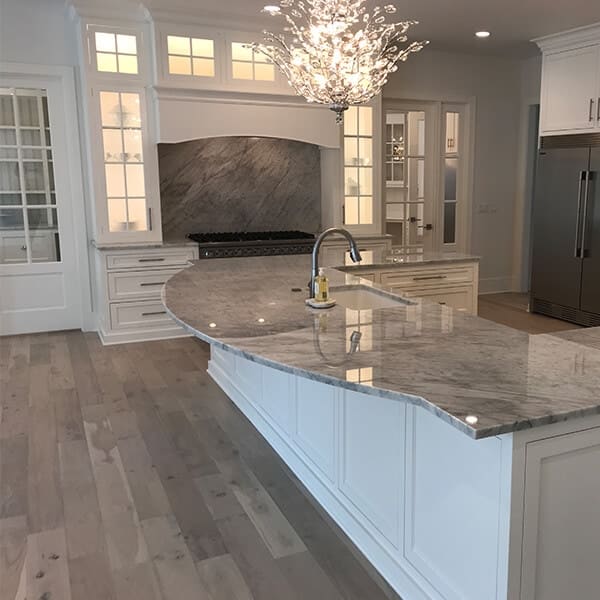 The kitchen is one room in your home you can guarantee will get a lot of use. As a result, there are numerous considerations—and challenges—to keep in mind when it comes to keeping the floor clean and in good shape. It's constantly under siege by dirty shoes, the scrapes of chair legs, spills and crumbs, and if your kitchen is tied to a mudroom or connects to your garage, the constant back-and-forth of people coming and going. The best kitchen flooring for this all important room should be able to withstand all of this and more.
Our recommendation? Vinyl flooring. It's durable, cost-effective, and low-maintenance, and we offer a range of styles to complement your chosen aesthetic. That said, it's not scratch-proof. You may want to invest in bumpers for chair and stool legs to keep your vinyl in good shape. Keep in mind, though, that vinyl is easy to replace.
Right Flooring for Bathroom/Laundry Rooms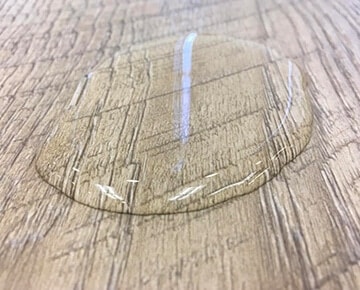 The challenge in these rooms is straightforward: find a flooring solution that can withstand a reasonable amount of liquid assault. If not detergent, then certainly water droplets as people get in or out of the shower, and every toilet will have an overflow incident at some point during their lifespan. That's just science. So you want waterproof flooring that can withstand a sea battle if necessary.
Once again, we recommend going with luxury vinyl. With the various styles and patterns available, you can create the luxury bathroom you've always wanted in a way that is both low-maintenance and cost-effective. And, if you really want the 'wood floor' look in the bathroom, we'd be happy to show you luxury vinyl planks that many people would mistake for the real thing.
Best Flooring for Dining, Living & Family Rooms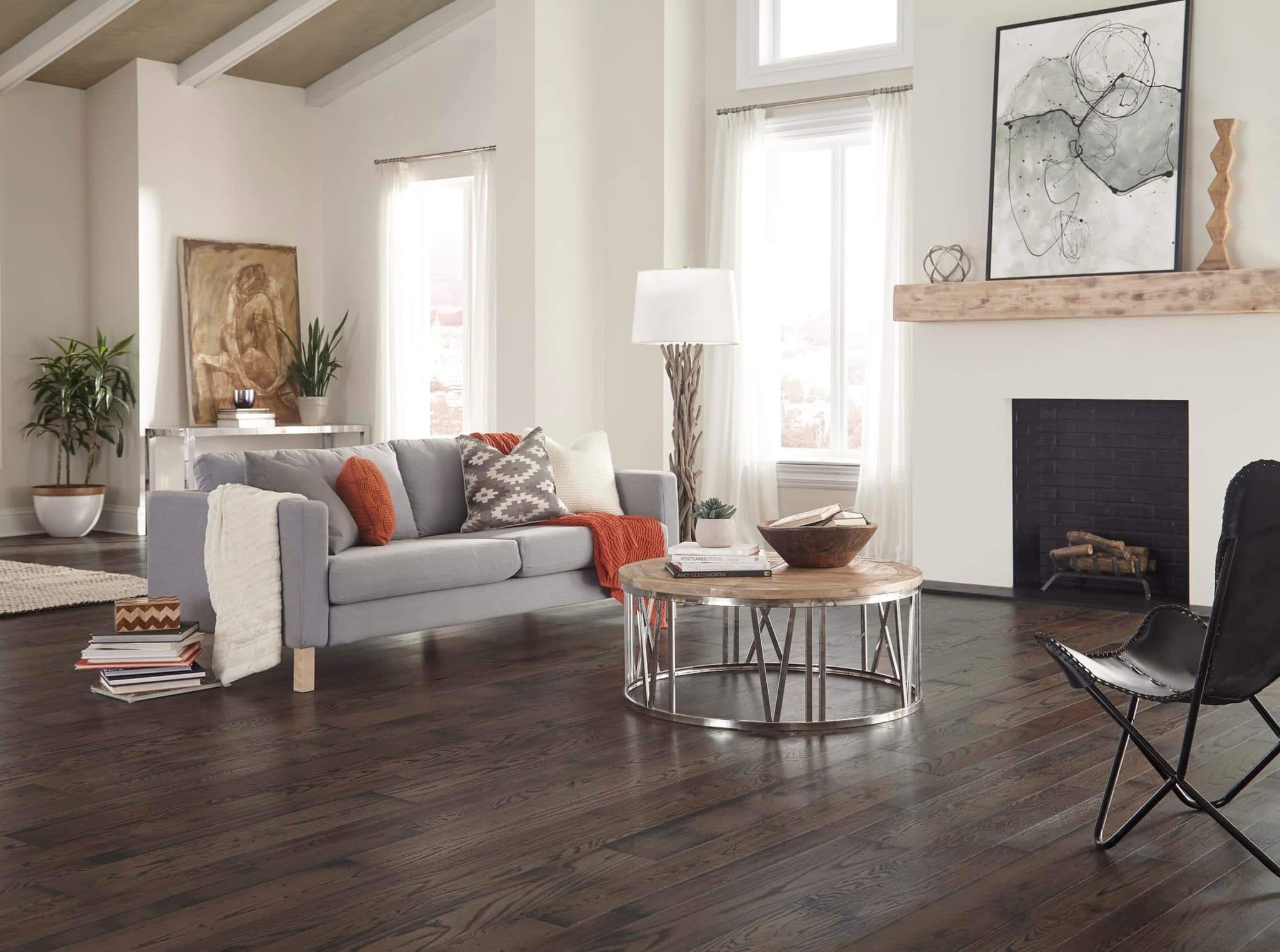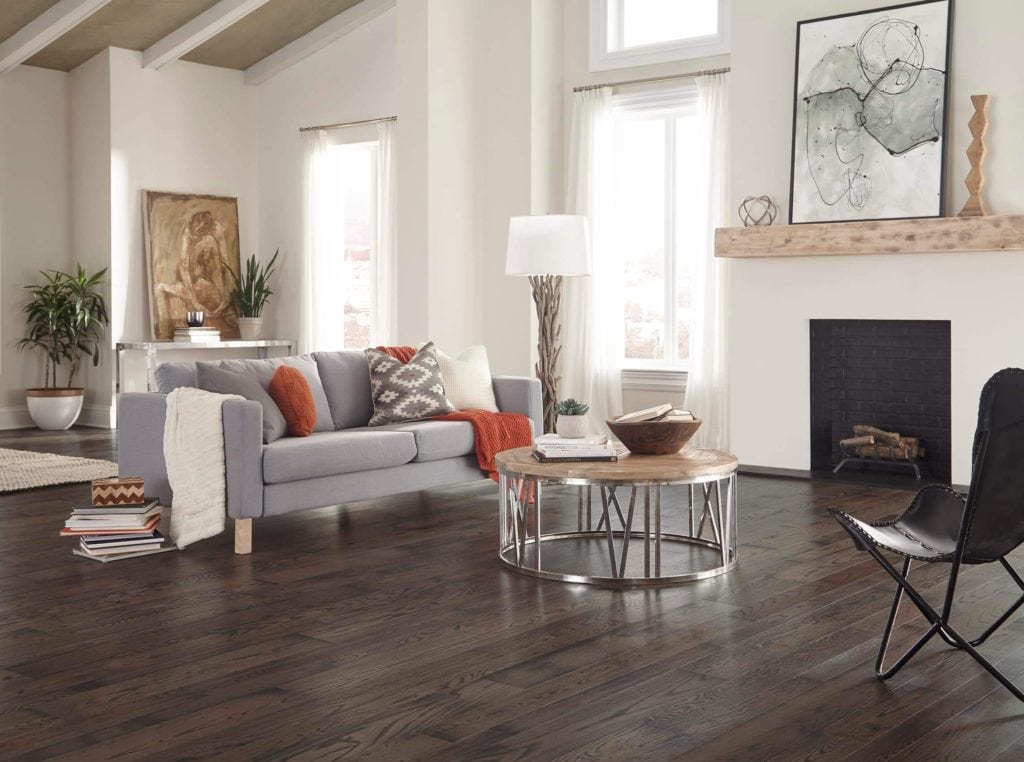 All right, Classic Wood Floors, are you ever going to recommend a classic wood floor for the home? Of course we are. It's just our prerogative to save the best for last. There are a lot of reasons to love hardwood flooring. It's low maintenance and easy to clean, strong and durable, versatile for numerous décor aesthetics, long-lasting, and it is a tried and true way to increase the value of your home. The dining room, and especially the living and family rooms, are typically those in which the most time is spent and long lasting memories are created. When you add in the impact hardwood can have on air quality (being that it doesn't trap dust, dander, pollen, or other common allergens), it's the most comfortable choice as well.
What room are you thinking about reflooring? Call or visit Classic Wood Floors. We'll help you decide which option makes the most sense and will last the longest.