Trim can either be viewed as the foundation of your stylistic statement or the defining finishing touch. In either application, trim first serves the functional purpose of bridging the gaps in architectural spaces between wall and floor, wall and ceiling, windows and walls, and so on.
Before deciding what style best suits you, let's go over the types of trim that are available. Odds are good you've heard of crown molding, the trim that covers the corner between the wall and the ceiling. There's also door and window casing, baseboard, wainscoting, panel molding, shiplap paneling, and chair rail—all serving a practical purpose and rife with decorating possibilities at the same time. Trim is available in a range of styles to comfortably suit most aesthetics. Some of the most popular styles today include…
Country Trim Style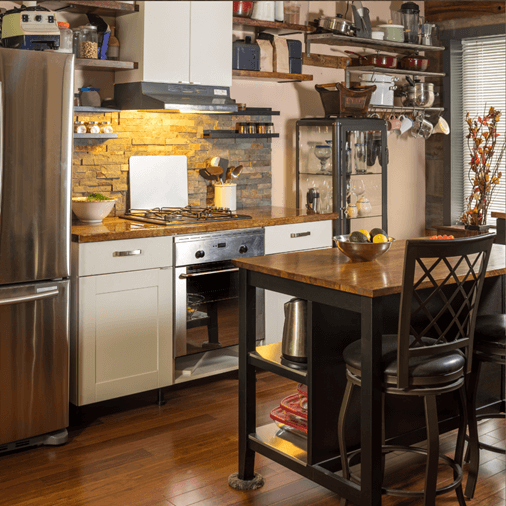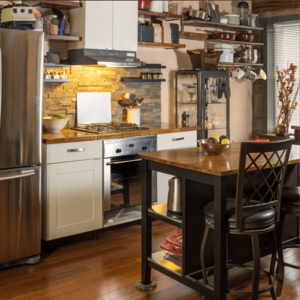 Think casual and homey, usually paired with high ceilings. These may require large crown molding and baseboard, but in terms of style, the lines can be pretty straightforward—just enough flare to give them personality without it becoming a dominant focal point. Throw in some bead board paneling and a wide windowsill for plants or décor, and you have yourself a classic country look.
Bohemian Style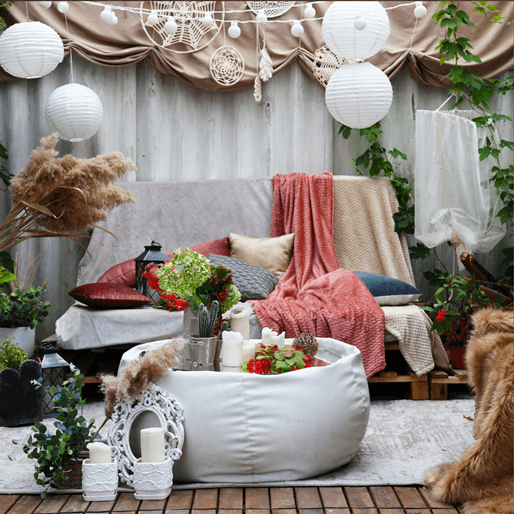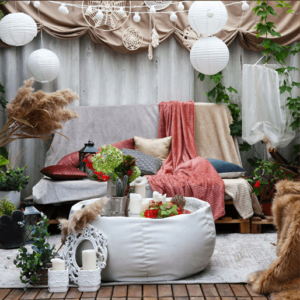 This style matches comfort with the somewhat eccentric. You often see it matched with distinctive artwork or eclectic collections that don't seem to go together, but by virtue of that shared commonalty, somehow do. In terms of bohemian style trim and molding, we recommend sticking with traditional to capture the Old-World esthetic—lots of curves, swirls, and tall baseboards. Unique designs in the panel molding are encouraged.
Shabby Chic Trim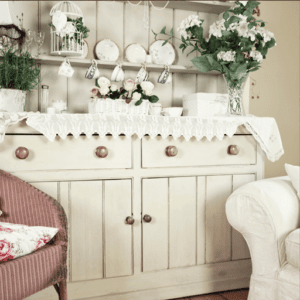 The best of both worlds—shabby chic combines traditional tastes in a newer home, providing a look that is well-established but also gives off the desired vestiges of a home that is well lived-in. You'll often find antique or distressed furniture comingling with modern conveniences, and frequently done in pastels to maintain a feminine mood. Since shabby chic is all about combining the old with the new, we recommend traditional here as well. Fine lines rather than clunky—it'll help offset the often-blocky furniture.
Modern Farmhouse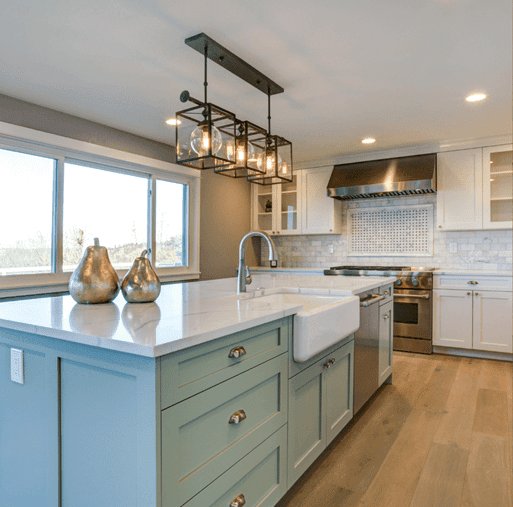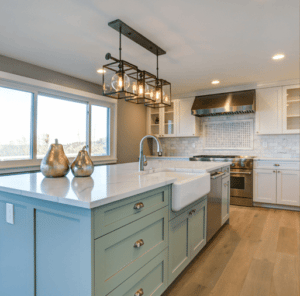 Take classic country and pare it down, and you have yourself modern farmhouse. You have modern, comfortable furniture alongside the rustic touches of shiplap paneling. The trim is typically modest and painted white or gray to blend with the overall look.
These are just a few of the styles available, and yours might be something completely unique to you. If you're not certain what style best suits you, don't hesitate to reach out to Classic Wood Floors. We'll help you find both the look and the trim that will bring that look to life.