Hardwood flooring has been a staple in home design for decades. Its ability to be refinished and its versatility of color, make it the continued top choice in flooring. Most people want real hardwood flooring and select this classic option even with the variety of wood-looking alternatives (like hardwood laminate) available. Classic does not mean boring and 2019 trends are anything but dull.
Spring gives rise to blooms of color in both nature and flooring design trends. For 2019, you can also expect additional options in hardwood flooring patterns as well as finishes. Even though hardwood flooring seems basic, options are only limited by the imagination.
Gray Hardwood Flooring (White-Washed Flooring)
Gray shows no signs of declining in popularity, especially with shading and pattern varieties continuing to grow. Traditional tans and browns will always be staples, but gray has become one as well. It continues to be the strong option that blends well with rustic farm house design as well as modern contemporary.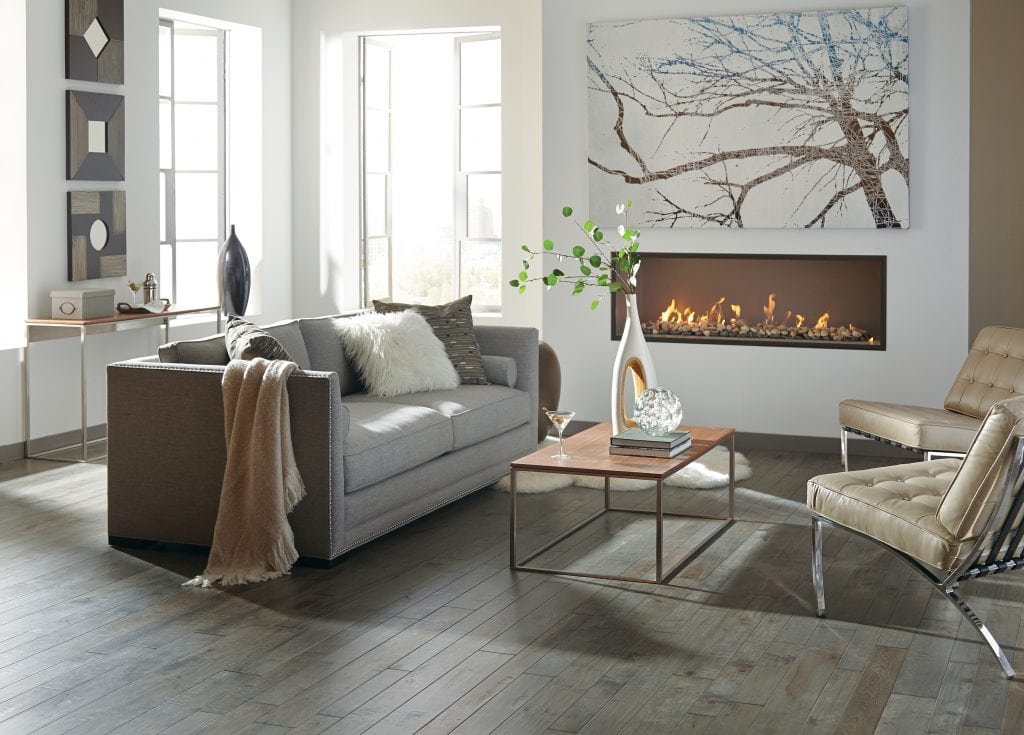 Hardwood Flooring Color Accents
Trend alerts have begun to reveal whites, limestone, bright yellow golds, and a few blues. Use a bold stain as an accent color in your home, especially if you tend to prefer neutral wall paint. Combine your colorful flooring selection with an accent color, much like a men's suit uses a red tie or handkerchief square. If the thought of having an accent color is a bit out of your comfort zone, try high variation in your color pallet. This adds an interesting and beautiful dimension to your space while staying in your comfort zone.
Hardwood Flooring Texture Accents
While smooth floors remain a classic, check out the different textures that can be used on your hardwood floor. Keep your eyes open and be on the lookout for hand-scraped, wire-brushed as well as distressed flooring textures. Similar to the texture you see on walls, textures used on hardwood floor finishes add an additional level of interest without being obtrusive.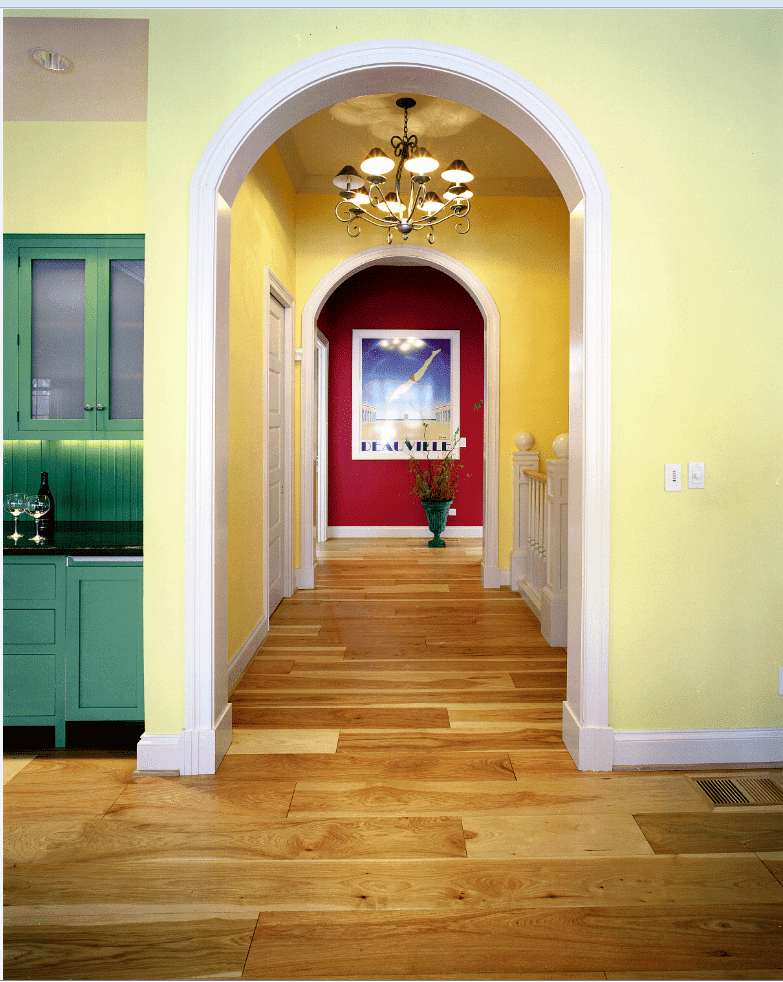 Hardwood Flooring Wide Plank
Another trend growing in popularity for 2019 is a wider width in planks. The traditional hardwood width of 2 ¼" is taking a backseat to the wider 3"- 5" with some widths going up to 10." Wider boards are used more with historic renovation, restoration, or reproduction, but a few creative individuals are pushing the envelope and using wide widths in their ultra-modern homes.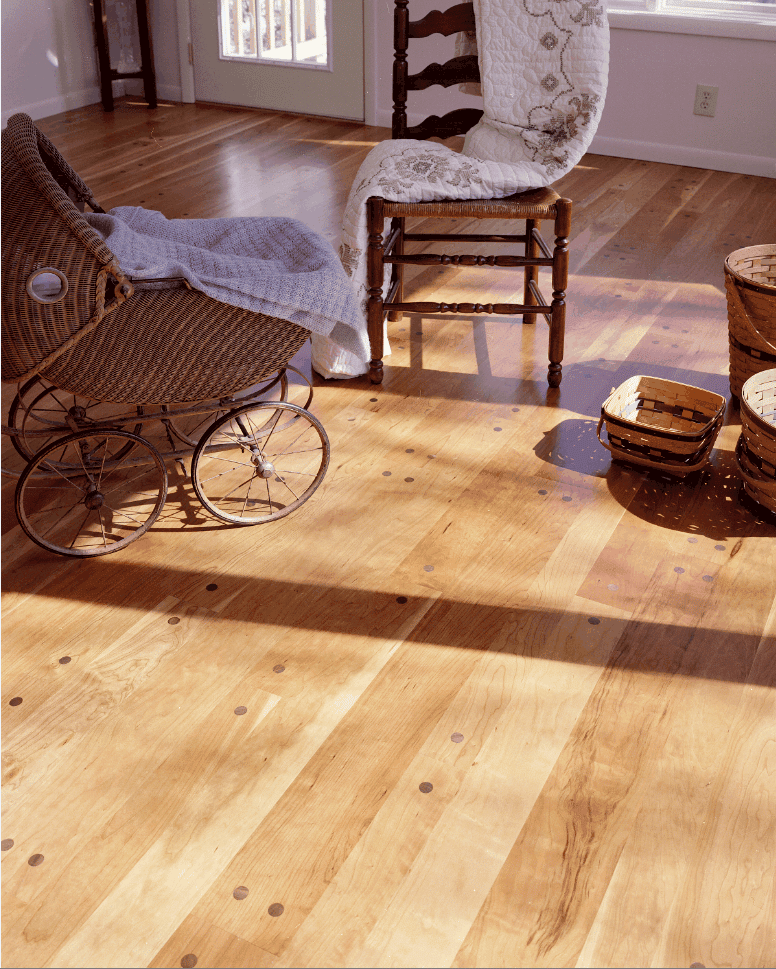 Hardwood Flooring Random Size Planks
Just when you think there can be no more options, there is yet another- random widths. Modern or rustic, this option works with all décor. All one width is typically chosen in more elegant rooms due to the consistency, or to keep the focus upward. Random width is a personal preference, but it does add a simple and beautiful interest to your room. It creates a beautiful room that individuals will attribute to the furnishings, but will in fact, be your hardwood floor.
Hardwood Flooring Layouts and Patterns
2019 is all about getting creative with your floors. Walking hand in hand with random-size planks is pattern. You will notice more diagonals and herringbones that take a bold step in hardwood flooring design. The wood needs to be prefinished to keep the sharpness and integrity of the pattern. You need to be extra certain you want this design, as it is not as easily stripped and re-stained. You will need to love it for many years. This should not be used in high traffic areas due to the difficulty in stain and finish "touch ups."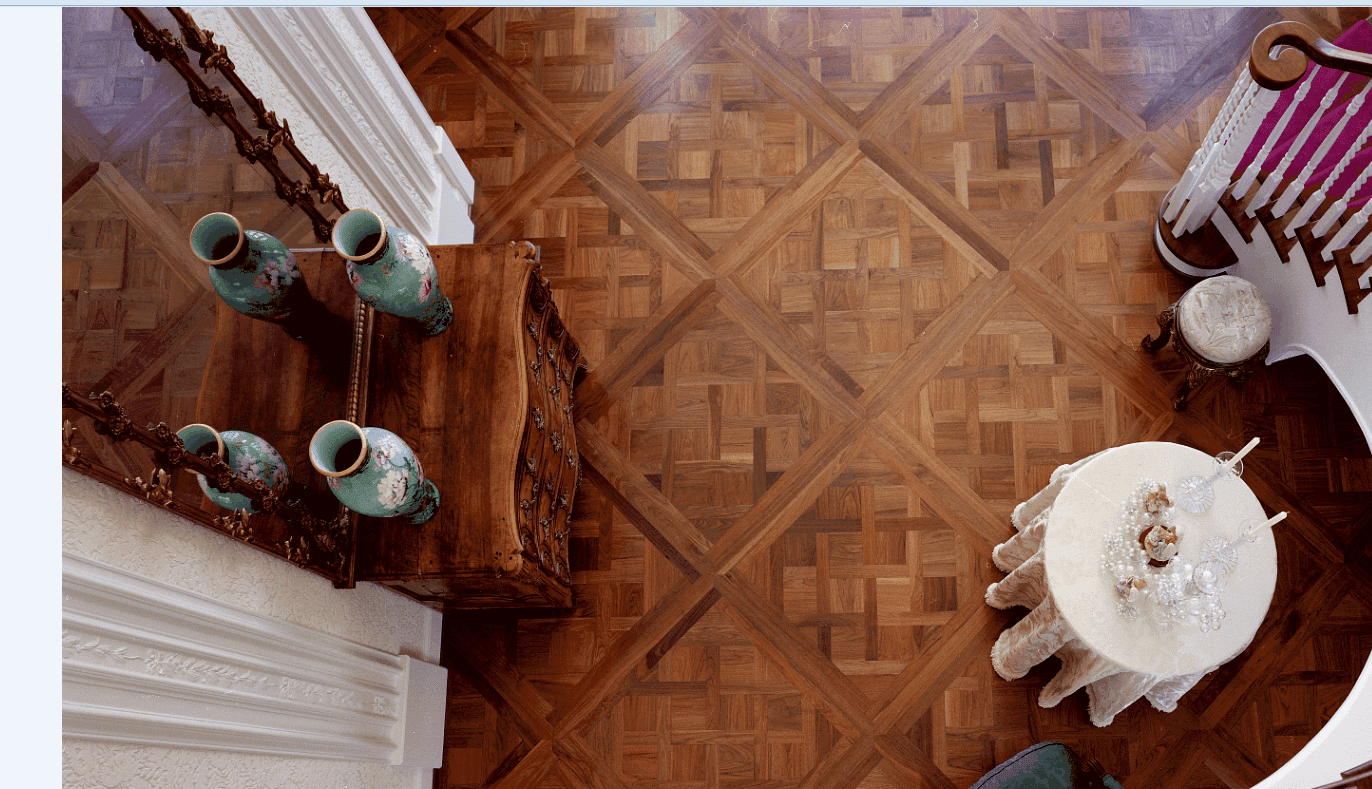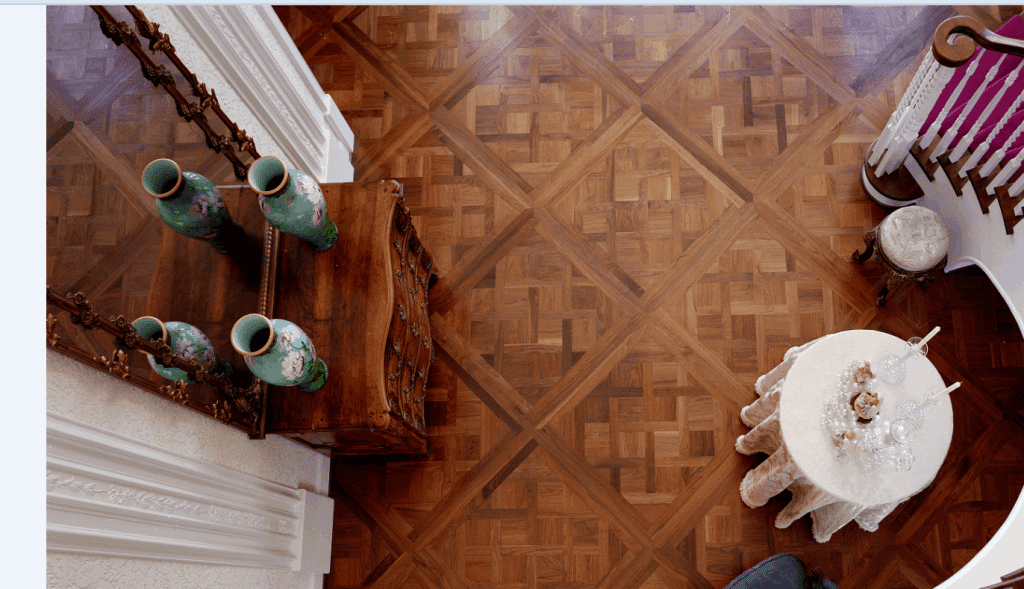 Laying trends aside, you need to choose what you love and what works with your sense of style. Your house won't feel like much of a home if you select something trendy that doesn't genuinely speak to you. It is your home after all. Flooring sets the tone of your home and it covers more surface area than anything else, second only to the walls. Paint colors and decorating designs can change in your home, but good hardwood floors can be in there for a very long time.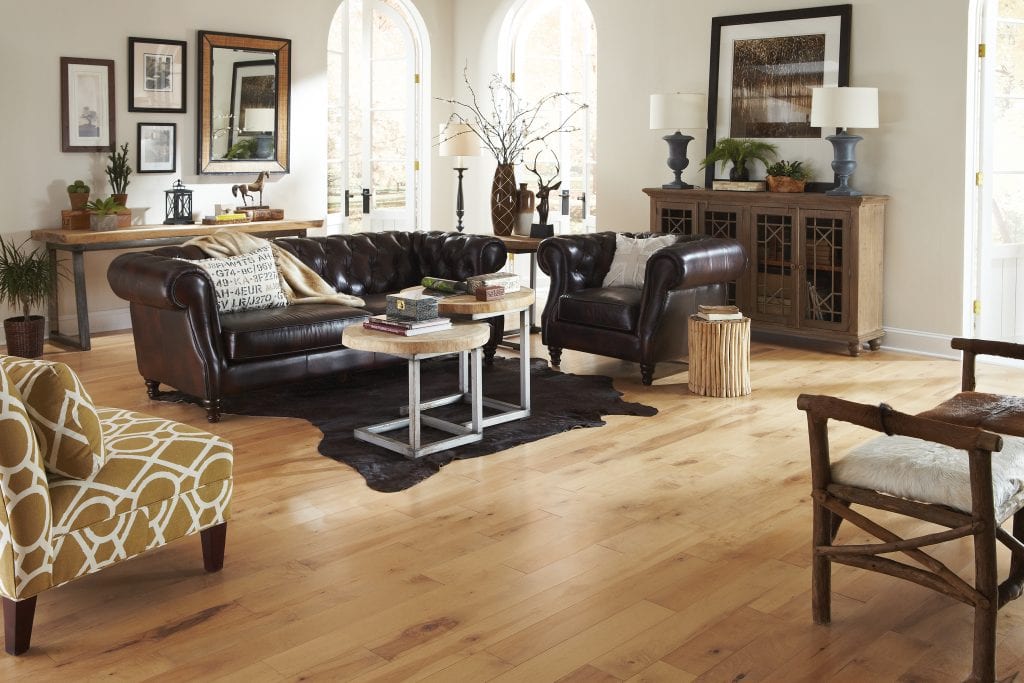 In summary, colors, textures, finishes, layouts, types of wood are the options to be considered when choosing your hardwood flooring. Pick the trend that you think will have longevity.
We hope we've provided you with plenty of hardwood flooring design inspiration. If you need more information, check out our page on finding the right look – or browse our image gallery. Ready to make a selection? Let Classic Wood Floors help navigate the maze of choices. We can help you choose a floor that you'll love for years to come.