Obviously, at Classic Wood Floors, we are partial to hardwood flooring. Yet we are not so proud that we can't admit that there are times when hardwood might not make the most sense for your home and options like vinyl flooring may be more appropriate. Every home is different, because every household is different. You live on your floors and know, better than anyone, how much traffic they see every day, how likely it is for things to get scuffed, and so forth.
Vinyl Flooring Benefit #1: Cost

Luxury waterproof vinyl is a crowd pleaser for a number of reasons—the first being the cost. The price attached to a square foot of the most expensive luxury vinyl plank tends to still be more cost-effective than the least expensive square foot of hardwood, installation included. For anyone who really likes the look of hardwood but balks at how much it would cost to purchase and install, luxury waterproof vinyl makes for a nice alternative. Your vinyl flooring can mimic virtually any species of wood you want in appearance, giving your home the look of hardwood without the price-tag and upkeep.
Vinyl Flooring Benefit #2: Versatility
As we mentioned above, luxury waterproof vinyl can mimic the look of actual hardwood. It can actually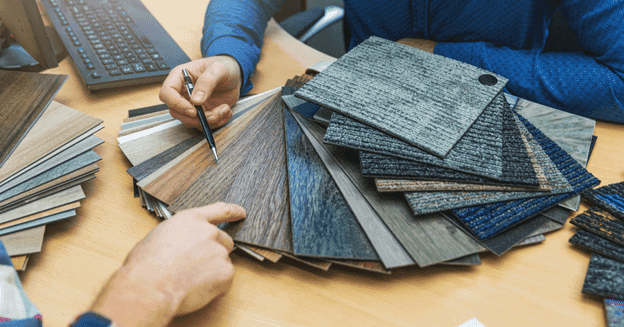 mimic pretty much any flooring you've always wanted but haven't had installed for one reason or another. Dreaming of stone floors, marble hallways, classic tile bathrooms? Literally all of this—and a lot more—is aesthetically possible with vinyl.
Vinyl Flooring Benefit #3: Everything-Proof
Well, not entirely, but close enough.
As we said above, your floor is meant to be lived on, and some people live on their floors harder than others. Vinyl flooring is the ideal choice for homes where you expect at least one mess a day, due to toddlers throwing food or the dog tracking in mud. Stains and spills happen to everyone and can be treated on any flooring, but if your kids or pets are prone to making regular messes, vinyl is an excellent choice being stain-resistant, dirt-resistant, and waterproof flooring.
Vinyl Flooring Benefit #4: No Room Off-Limits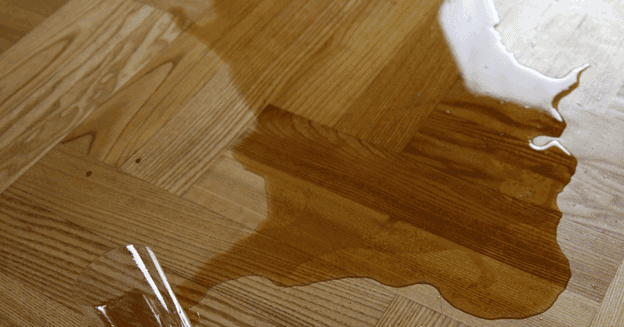 There are some rooms that lend themselves more practically to hardwood than others, which is a consideration every homeowner should keep in mind when deciding to have hardwood installed. You might like the look of hardwood in the bathroom, for instance, but the moisture makes it less than ideal. Same goes for the kitchen, where running water and odds of spilling go hand-in-hand. With vinyl, you can choose the look you want for any room without having to worry about its practicality.
Vinyl Flooring Benefit #5: Easy to Clean
Going along with the previous point, when spills or accidents do occur, vinyl flooring makes cleaning them up super simple. All you need is a broom—maybe a Swiffer Wet Jet for messes that splatter—and presto, your floors are good as new again.
Vinyl Flooring Benefit #6 – Easy to Install
While we recommend leaving installation of any floor to the pros for the best possible outcome, vinyl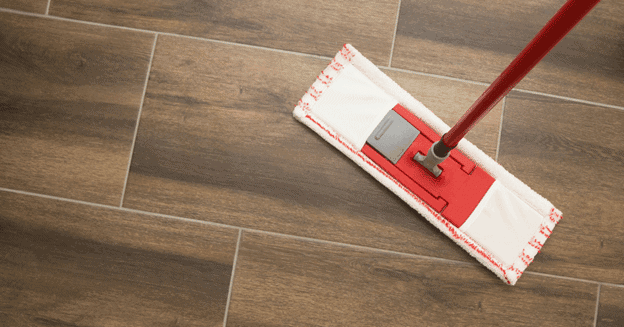 flooring is one that can allow for easy enough DIY installation. It can be lain over linoleum and tile and replaced easily if you see a plank that needs attention.
Is luxury waterproof vinyl the right choice for your home? Only you can know for sure. Personally, we think you can't go wrong with waterproof floors. Bring your questions, concerns, and considerations to Classic Wood Floors and we'll help you decide which approach makes the most sense for how you and your family live on your floors.